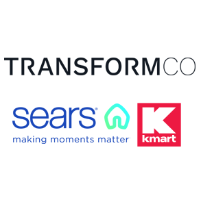 If you are in the appliance industry, you want to work for the BEST!

Sears Home Services is the nation's largest product repair service provider and offers their Technicians unmatched training, tools, and support in the industry. Enjoy NO on-call work, no work on Sundays, commission opportunities, a company vehicle, drive time pay, and more!
Sears Home Services has openings for a variety of levels of Appliance and Refrigeration Repair Technicians in Salinas, CA.
If you have any level of appliance repair experience, from small to large home appliances to refrigeration experience, we want to talk to you!
Why the best Service Technicians work for Sears Home Services:
Sign-On Bonus of up to $5,000 for Refrigeration experience!
Great schedule – NO on-call or work on Sundays! Typical hours are 7:30am-6:00pm, Monday to Friday. Opportunities for overtime on Saturdays.
Pay – Starting from $13.50 - $25.60/hr., based on previous experience and skills. Opportunities for uncapped commission through add-on warranty sales!
Benefits – Including medical, dental, vision, 401k, paid holidays, vacation time, life insurance, and more.
Perks – Including company service vehicle, iPhone, specialized tools, uniforms, and incentive plans provided!
Pay for drive time! – This is a rare benefit! Get paid for your time as soon as you step into your company truck, and dispatch from home, or from a Sears Home Services location near you!
The best parts and support – Because you are working with Sears, you only get the best parts for repairs. Enjoy having access to all brands of OEM parts and getting the job done right the first time! Plus, you have access to Tech Hub, a nationwide support platform to connect you with others to get your support questions answered.
Valuable training – Sears offers formal training programs for those looking to add to their industry knowledge (including getting EPA certification), as well as continued learning for those wanting to sharpen skills.
Company reputation – In this role, you will enjoy working independently as a representative of a leading retailer and in-home service provider.
Must be able to pass a background check and drug screen.
Responsibilities:
Providing timely and quality repairs of customers' products.
Maintaining high-quality customer service and care.
Promoting and selling additional products and services.
Meeting key performance metrics and/or productivity goals.
Providing knowledgeable and courteous repair service.
Looking for ways to improve business performance and enhance the customer experience.
Communicating benefits of the Value Added Services Process to the customer.
JOB ID
About the Company: Sears Home Service, part of the Transformco family of brands, is the nation's largest product repair service provider, delivering more than 52 million solutions for homeowners annually. Sears Home Services also includes HVAC services, home improvement services (primarily siding, windows, cabinet refacing, kitchen remodeling, roofing, carpet and upholstery cleaning, air duct cleaning, and garage door installation and repair).

All qualified applicants will receive consideration for employment without regard to the individual's race, color, sex, national origin, religion, age, disability, genetic information, status as a military veteran or any other characteristic protected by applicable law.